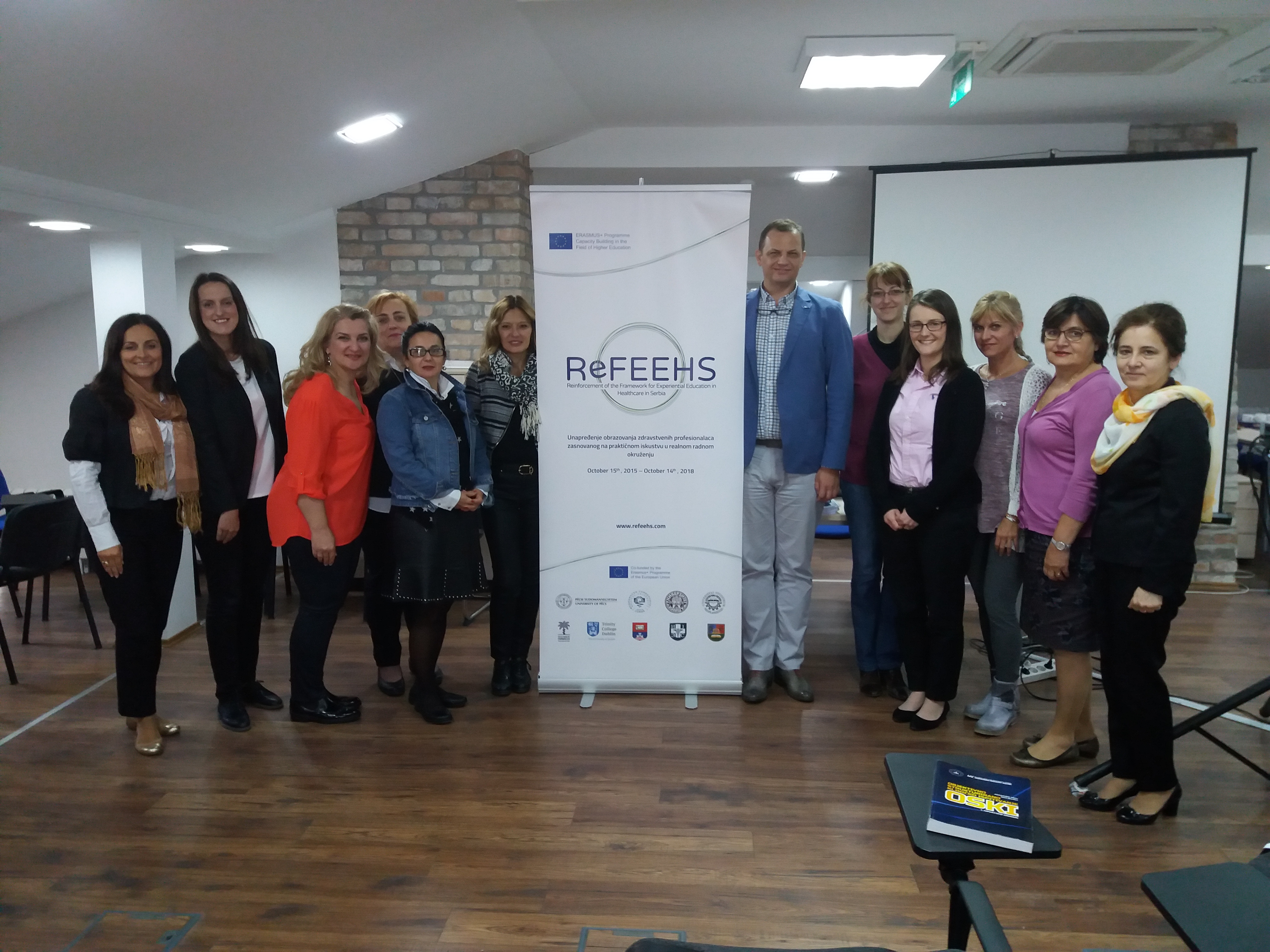 The workshop Teaching and evaluation of common elective course Interprofessional education was held on September 29 and 30, 2017 in Belgrade. The workshop was attended by academic staff of the University of Belgrade, Novi Sad, Niš and Kragujevac who will participate in the IPE realization and the teacher of the IPE course from the Trinity College Dublin Emer Guinan. Following planed presentations all the participants actively discussed and agreed on a unique plan for the realization and evaluation of IPE course in Serbia.
Presentations from the workshop:
Workshop objectives, Zoran Komazec
Presentation of course– Interprofessional education (IPE), Vladmila Bojanic Danijela Djukic Cosic
Communication skills and team work, Gordana Jovanovic
Methods and tools in IPE teaching – experience from University of Novi Sad, Dragana Simin
Methods and tools of IPE teaching – online education, Danijela Djukic Cosic
Study programme University of Nis IPE, Vladmila Bojanic
Methods and Tools in IPE teaching – experience from TCD – Emer Guinan
Assessments of students knowledge, Danijela Djukic Cosic
Quality evaluation of the course IPE questionnaire for students, Olivera Milovanovic
IPE workshop agenda can be found here.
You can see he list of participants here.
See gallery below: